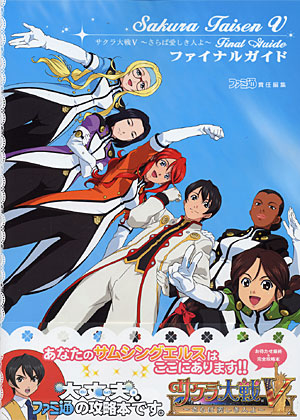 Sakura Taisen V Final Guide
is the complete strategy guide for
Sakura Wars V: So Long, My Love
PS2 Game. It was published by Famitsu, on October 28, 2008.

The book contains many info:
Background info and scene references.
The Koubu specs and 2d orthographics
Character profiles and the VA's interviews.
Defining the Game System
Battle Tactics
Scenario Flowcharts
LIPS Dialogue choices
Boss Strategies
The Sakura Taisen glossary.